In a competitive industry like the financial sector, knowing one's competitors, spotting threats, predicting market trends and identifying points of differentiation are crucial to staying ahead of the pack. For these reasons, major financial companies make sure that competitive intelligence experts are part of their leadership teams.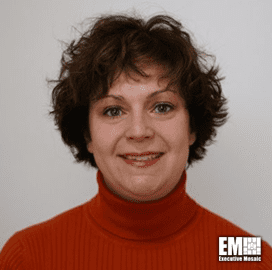 At U.S. bank JPMorgan Chase, Adrienne Jonsson serves as vice president of competitor intelligence.
An industry veteran with over 30 years of research experience, Jonsson guides the decision-making process within and across multiple business units by providing intelligence-driven analytical briefings and recommendations to senior leaders. She has expertise in designing, implementing and managing intelligence infrastructure and deliverables within a global corporate setting, according to her LinkedIn profile.
Prior to joining JPMorgan Chase, Jonsson was a partner at investment company Ravello Associates for more than two years.
Jonsson spent most of her career at AstraZeneca, a research-led biopharmaceutical company where she started as a global competitive intelligence manager for the central nervous system therapeutic area, responsible for providing recommendations to global and U.S. leadership teams for forecasting assessments, portfolio management, brand marketing and operational plan development.
During her more than 14-year stay at AstraZeneca, Jonsson also oversaw quality assurance activities, led research and development efforts, managed a team to develop a corporate strategy, conducted strategic environmental assessments and helped the company grow and maintain territory market share.
Jonsson started out at Astra Arcus USA, formerly Fisons Pharmaceuticals, in August 1992 as a research assistant. In 1997, she was named competitive intelligence manager for international marketing at the Astra AB global organization.
She holds a master's degree in finance and strategy and organizational behavior from the University of Rochester-Simon Business School.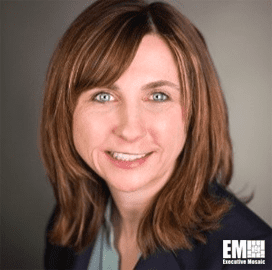 Over at Wells Fargo, Kristen Kirkpatrick serves as assistant vice president of competitive intelligence.
With more than two decades of research experience, Kirkpatrick is responsible for leading research projects to gather competitive insights related to Wells Fargo's brokerage segment, communicating recommendations to key internal stakeholders, presenting strategic competitive research to key advisers and training junior competitive intelligence consultants on report design and presentation delivery.
Kirkpatrick joined Wells Fargo in 2017, according to her LinkedIn profile.
Prior to joining the U.S. bank, Kirkpatrick served as a senior brokerage strategic insight analyst at TD Ameritrade, an online broker that offers an electronic trading platform for stock trading, long-term investing and retirement planning. For more than a year, Kirkpatrick synthesized competitive intelligence to develop data-driven recommendations and identify revenue opportunities for TD Ameritrade.
Before moving to the financial services industry, Kirkpatrick spent 11 years at Unigroup, where she led projects for the transportation company's quality measurement program.
She also served as a strategic intelligence manager at MaritzCX, a customer experience and market research company, for almost three years. In this role, she worked to address the company's internal strategic and competitive intelligence needs by leading primary and secondary research initiatives.
Kirkpatrick earned her bachelor's degree in marketing from the University of Evansville and her Master's in Business Administration degree from Saint Louis University.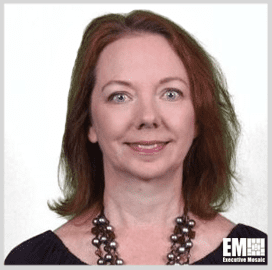 Robin Morrow is head of competitive intelligence at Citi, where she has held leadership roles for over four years. Morrow previously served as the company's head of research and user experience strategic capabilities, as well as lead for insights and design strategy.
Having dealt mostly with CI roles, Morrow has expertise in consumer needs, innovation, and UX and capabilities for strategic direction, insight generation and thought leadership, according to her LinkedIn profile.
Prior to joining Citi, Morrow offered freelance services, mainly ad-hoc support and consulting engagements, for select clients such as eBay, IBM and Taco Bell between 2012 and 2016. Specifically, she conducted qualitative and quantitative research, including voice of the consumer research, trend reporting and user experience surveys. She dedicated another three years to doing freelance consumer insights consultation for various companies from 2005 to 2008. By conducting ethnographic and archetypal analysis, she helped one of her clients, Gillette, develop its Venus razor.
Morrow also provided consumer insights for American Express, where she designed, managed and provided recommendations for primary and secondary research projects, covering all customer touch-points and media vehicles for product development, positioning and advertising, among others. She also helped in the development of American Express' digital site by translating consumer needs and overall strategic input.
She was also the co-owner of the website called BigSkyTent, an online import business that catered to the luxury retail sector.
Morrow holds a bachelor's degree in marketing from Syracuse University and a Master of Business Administration degree in marketing from New York University.
Collecting and analyzing data that's internal to one's business is also critical in maintaining a competitive edge in the financial industry. With the use of business intelligence, companies can increase operational efficiency, enhance customer retention, reduce risks and improve offerings. Business intelligence experts help with such efforts.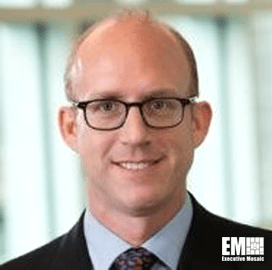 Christopher Tatro is a 14-year veteran of investment company BlackRock and currently serves as director of global business intelligence. He is experienced in developing, implementing and executing analytic insights, financial plans and business strategies for large businesses.
At BlackRock, Tatro has held numerous business strategy roles of increasing responsibility mainly focused on the company's exchange-traded funds portfolio. Tatro initially served as a manager of finance for BlackRock's iShares business, where he managed budgets and planning, created metrics for measuring channel performance, identified investment opportunities and profitability, and developed business cases for acquisitions and investments.
Most recently, he served as the director of U.S. strategy for iShares, responsible for leading competitive intelligence, assessing product categories, developing pricing analyses and strategies, and evaluating the performance of U.S. business units, according to his LinkedIn profile.
Prior to joining BlackRock, Tatro spent more than a year with financial services provider Charles Schwab as a senior finance manager of product strategy and managed accounts. In this role, he created a long-term product strategy to identify market growth opportunities and recommended strategies to capitalize on wealth management industry trends.
He also managed business analysis and planning for Prudential Financial, RCM Capital Management and Callan Associates.
Tatro holds a bachelor's degree in economics and international business from the New York University Leonard N. Stern School of Business and a Master in Business Administration degree from The Tuck School of Business at Dartmouth College.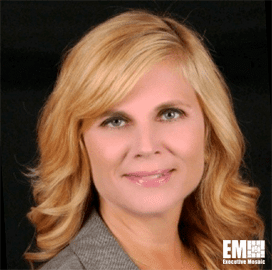 Cheryl Thompson serves as director of business intelligence at Prudential Financial, a Global 500 and Fortune 500 company whose subsidiaries are involved in insurance, investment management and other financial products and services.
As director of business intelligence, Thompson is responsible for strategy, planning and business insights. In partnership with insurance executives, Thompson also monitors business performance, develops key performance indicators and ensures data integrity.
She has two decades of diverse financial and strategic reporting experience in the insurance and financial services sector, according to her LinkedIn profile.
Before she assumed her current role in November 2011, she served as Prudential's manager of planning and analysis. In that role, Thompson provided conducted expense reports and forecasts at the functional, group and business team levels for all products.
She also spent three years as a manager exclusively for financial analysis. Her duties included providing unit cost expense analyses, service menu pricing and process improvement, among others, for the group insurance life and disability business.
Prior to that role, Thompson served as the leader of the company's accounting team. Her team prepared monthly, quarterly and financial statements for Prudential's group life and disability insurance products.
She began her professional career in July 1995 as a financial analyst at Prudential Healthcare. Thompson provided financial reports for all medical products the company managed nationwide. Her role's goal was to ensure the accuracy of ledgers and to create and document accounting policies
Thompson earned a bachelor's degree in economics from Rutgers University and is currently pursuing a Master in Business Administration degree from the Rutgers Graduate Business School.
ArchIntel provides highly customized, actionable daily intelligence and situational awareness for executives and their teams about competitors, customers, partners and business trends. Information gathered 24/7 is delivered via the ArchIntel Daily Intelligence Brief in a newsletter format by email and through a private online archive at www.archintel.com.