UNCOVER
the Early Signal
Competitive Intelligence Market Research (CI) is more than merely monitoring your competitors. It is providing the information your organization needs to be more competitive relative to your entire environment. ArchIntel combines critical CI with Situational Awareness of your marketplace, collaborators, and business climate to produce a timely, 100% customized report that allows your organization to identify opportunities and risks in the market before they become obvious.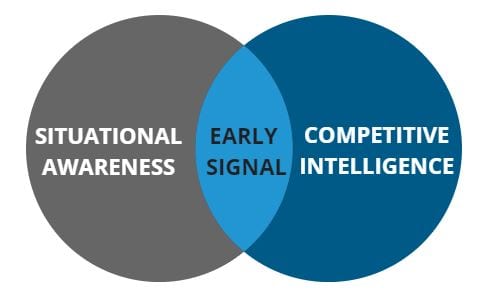 What Is Competitive Intelligence?
Competitive Intelligence is composed of several different components that lead to a complete overview of competition, market changes, and more. By obtaining a universal report of a competitor or a marketplace, any organization can be better prepared to succeed in decision making and organizational adjustments. Moreover, having a global perspective of the competition and the ever evolving landscape will generate an advantage which will lead to more authoritative and engaged choices as long as there is someone available to help guide the process.
There certainly are occasions in which standard competitive intelligence methods and operational factors are insufficient for a myriad of reasons. One of these occasions is when collecting defense and aerospace competitive intelligence. Politics and international law make this subject more unique than others.