Competitive Intelligence Executive Profile: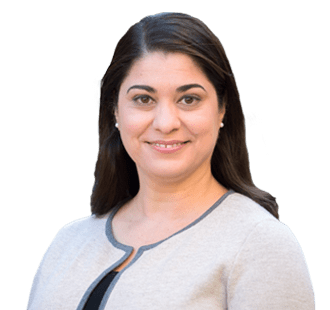 Sepideh Rowland
Vice President, Financial Crimes Risk and Compliance
We are pleased to announce that Sepideh Behram Rowland has joined K2 Intelligence Financial Integrity Network (K2-FIN) as a vice president in its Financial Crimes Risk and Compliance practice, where she will serve as head of managed services. Sepideh brings with her over 20 years of regulatory compliance experience, including leadership positions at money services businesses, large financial institutions, and community banks.
Prior to her role at K2-FIN, Sepideh served as Principal Vice President, BSA and OFAC Officer at Burke & Herbert Bank; Senior Vice President and Chief Compliance Officer at The Bancorp Bank; Vice President, Global Head of Compliance and Ethics at American Express; Chief Compliance Officer for Travelex Global Business Payments, Inc. for North America; General Counsel of the Bankers Association for Finance and Trade (subsidiary of the American Bankers Association); Senior Compliance Counsel for BSA/AML at the American Bankers Association; Director of Global AML for E*TRADE Financial; Deputy Chief Compliance Officer for E*TRADE Bank; and Second Vice President and Special Assets Manager at Monroe Bank and Trust. 
Sepideh has a J.D. from Michigan State University School of Law and a B.A. from George Washington University. She is admitted to practice law in the District of Columbia and in Michigan, and is a member of the American Bar Association and the Federal Bar Association.
Sepideh earned the Certified Community Bank Compliance Officer designation from the Independent Community Bankers of America, and a Certified Fraud and Anti-Money Laundering Professional designation from the American Bankers Association.

Sepideh currently serves as Co-Chair of the U.S. Capital Chapter Advisory Board for the Association of Certified Anti-Money Laundering Specialists (ACAMS), as Co-Chair of the Advisory Board for the ABA/ABA Financial Crimes Enforcement Conference, and as an Advisory Board Member (former Chair) for the American Bankers Association Certified AML and Fraud Professional certification program.