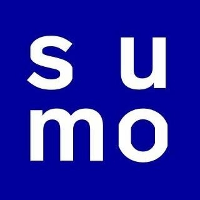 Sumo Logic is the industry's leading, secure, cloud-based service for logs & metrics management for modern apps, providing real-time analytics and insights.
Head of Competitive Intelligence (DevOps Expertise)
What You'll Do
Concentrate on providing of precise, exact, impartial and relevant research as SME.
Offer effective competitive intelligence, market instruments, instruction, and advisory to cater to the demands of the team with latest data, justifiable research, and placing Sumo Logic products advantageously against the competition
Manage a group of competitive intelligence specialist concentrating on market segmentation
Instruct Sumo Logic sales team and associates on competitive strategies constantly
Accountable for the consumer report to give a quarterly update on our competitive position
Promote Sumo Logic's competitive distinction through different medium and methods
Operate as a head with different duties and responsibilities to guarantee specific information is transmitted at proper levels of understanding
Team up with sale enablement groups to create winning sales play methods.
What You'll Need
At least 7 years of background in the same role
Understanding of cloud computing component and field
Confident interacting with the corporate execs of the different Sumo Logic teams
Expertise in interpreting complex specifics into business value as a way of distinguishing the company