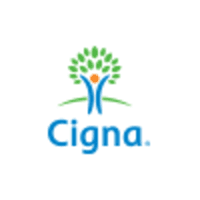 Cigna Corporation is a global health service company dedicated to improving the health, well-being and peace of mind of those we serve.
Competitive Intelligence Advisor, Solutions and Disruption
What You'll Do
Create and lead a competitive intelligence insights policy to help employees and customers throughout the Specialty and US Medical Solutions groups
Communicate to the Competitive Intelligence Manager for Solutions, Digital and Disruption and will be accountable for aiding different internal clients coordinated along the solutions groups
 Ad hoc duties as well as monitoring certain competitors and climate in the healthcare sector with special focus on the groundbreaking and pioneering companies
What You'll Need
4 year college degree, with Master of Business Administration or similar degrees preferred
At least 5 years of Healthcare or other benefits sector background. Preferably for business/competitive intelligence, consulting or research/strategy experience
Must possess passion to discover new fields of business, influence, interact with the groups and lead business policy-making with relevant and helpful factual presentations.