Competitive Intelligence Executive Profile: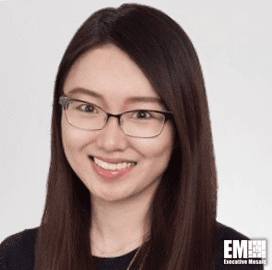 Lydia Huiguan Zheng
McKesson's Senior Manager in Growth Analytics, Competitive Intelligence
Lydia Huiguan Zheng is the newly appointed senior manager in growth analytics and competitive intelligence at health technology solutions provider McKesson.
She delivers analytics-based recommendations to guide the development of practice strategies and network growth at US Oncology Network, a McKesson-backed network of community oncologists. 
Zheng is a recognized leader in merger and acquisition consulting, corporate finance, process automation and growth analytics, process architecture and project and people management, according to her LinkedIn profile.
Prior to joining McKesson, Zheng served as commercial finance lead at robotic process automation vendor UiPath, where she helped increase annual billings in the Americas region to $160M in 2019; led RPA projects in commercial discount approvals, financial reporting and sales forecasting; and formulated pricing strategies with advanced data analysis. 
Zheng also spent more than four years at PricewaterhouseCoopers, a global network of firms that offers assurance, tax and consulting services. She most recently served as manager in merger and acquisition consulting responsible for attracting and retaining top-tier private equity and corporate clients.
At PwC, Zheng also managed human resources in the process of mergers and acquisitions for more than two years. She was credited for boosting her team's productivity by creating a self-sustaining staffing tool designed to monitor real-time availability of 80 team members nationwide. 
Zheng holds a bachelor's degree in economics and mathematics from University of Notre Dame and a master's degree in actuarial science from Columbia University. She had her internship at leading banking institutions Standard Chartered and Citi focusing on relationship management and capital markets origination.